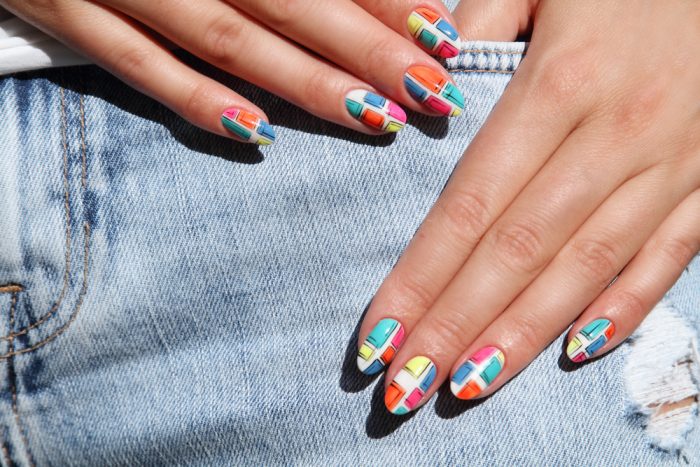 Nail care is an important part of grooming and having great nails can give you a level of confidence that you never knew you had. Shear Elegance will help give you beautiful nails that look and feel great, and are healthy above all else. Say goodbye to hangnails, creeping cuticles and chipped nails!
Manicures
The best and easiest way to whip your nails into shape is to get a manicure in Safford, AZ. Not only is a manicure a great way to pamper yourself, it can help clean up your nails and put them in a healthier position.
Our cosmetologists will cut and shape nails to prevent breaks and hangnails, push back cuticles to improve aesthetic, and polish nails to give them a smooth, even texture. We can even help address problems with your nails, such as yellowing or ingrown parts of the nail. Whatever it takes to ensure your nails are healthy, clean and appealing!
Gel Nails
Looking to spruce up your nails a little? Gel nails in Safford, AZ are the best bang for your buck, and they're a specialty of Shear Elegance! Our gel coats give you beautiful color, radiant shine, longevity and super-fast dry times. They're great for parties and events, or just whenever you feel like pampering yourself.
Geriatric Nail Service
As we age, the needs of our hair, nails and skin become more demanding. Nails in particular need more frequent grooming and targeted care. Shear Elegance is ready to provide your aging nails with gentle, thorough care. We'll give your nails a shine that's decades younger!
Healthy, Happy Nails
Don't let your fingernails grow brittle or rough, or let them fall victim to your lifestyle. Let Shear Elegance provide you with a manicure and gel coat, so you can show off nails that are beautiful and healthy! Contact us today at 928-428-7923 to schedule an appointment.